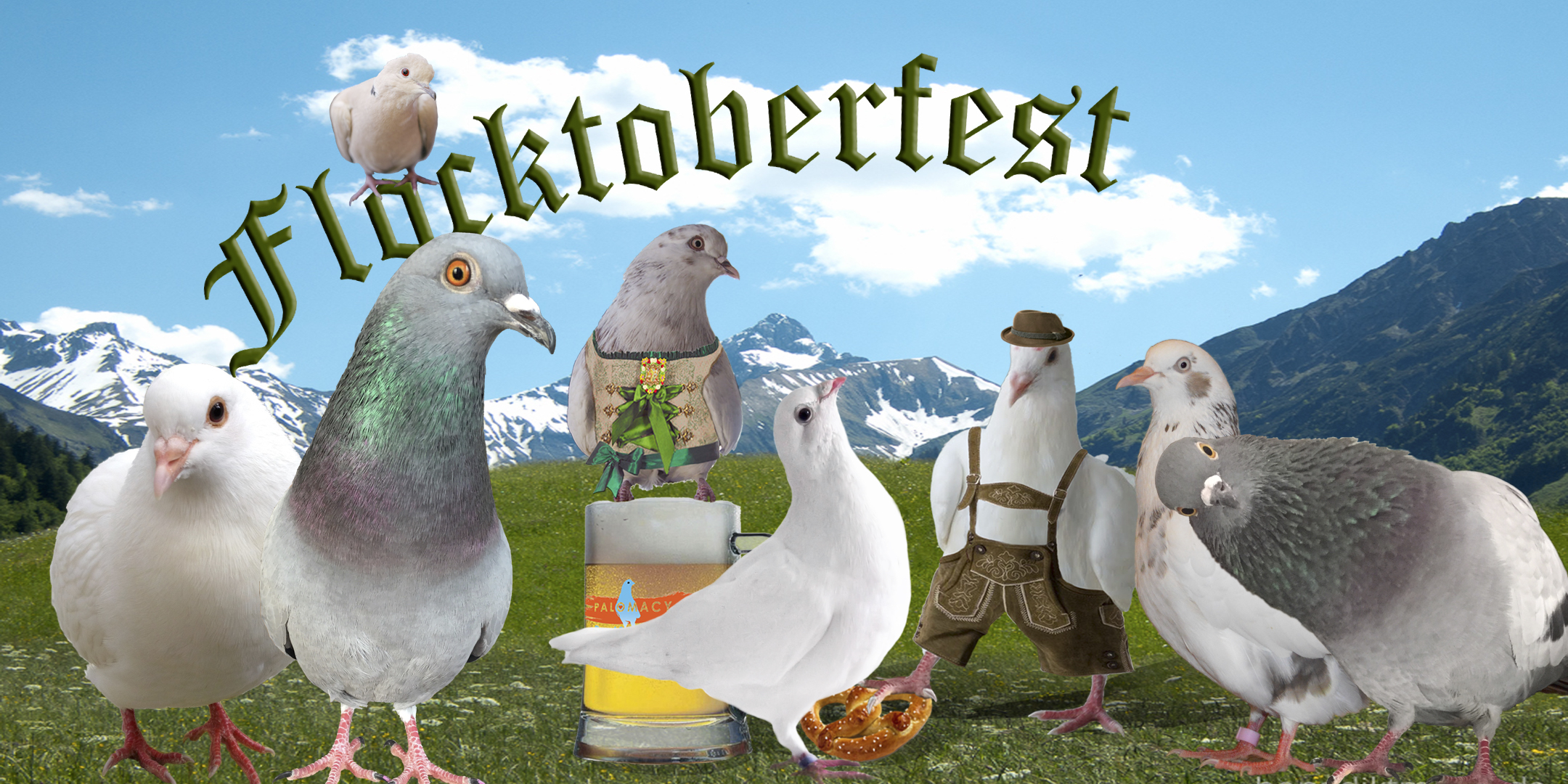 On Saturday, October 21st, thanks to the amazing generosity of a whole lot of Palomacy friends and supporters, we came together at Flocktoberfest to celebrate ten years of life-saving, culture-changing, pigeon and dove rescuing! It was a wonderful party and I'm going to try my best to recreate it here for everybody to enjoy!
We had special guests show up from all over- Sonora, Sacramento, Santa Rosa, Sunnyvale, Pacifica, Alameda… even Washington, Tennessee and Oklahoma!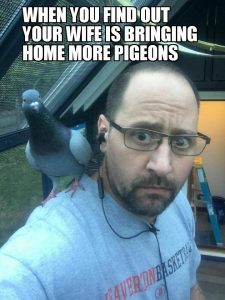 Volunteers worked feverishly to get all the decorations, treats, treasures and accomodations set up before the party…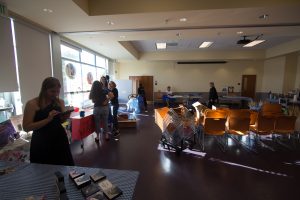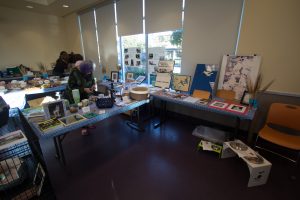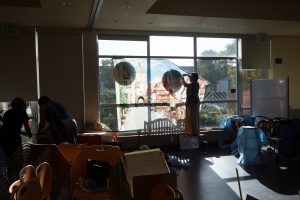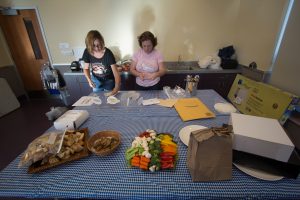 Christiana played a huge role including preliminary scouting of the site, organizing the party lay out, creating all the lovely decorations, beautiful signs and fun features like our photo wall and the Pigeon Whisperer Is In booth as well as hostessing with the mostessing throughout the event (including her beautiful toasts). Christiana, as always, went above and beyond to help Palomacy have an amazing celebration!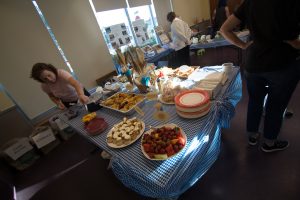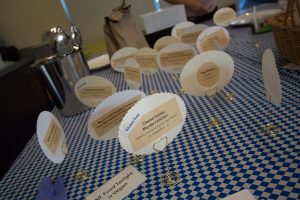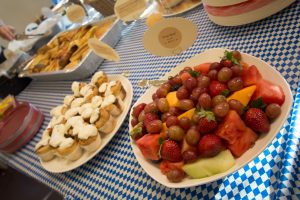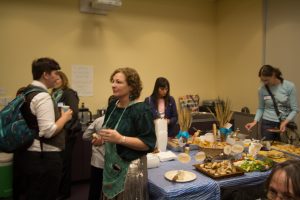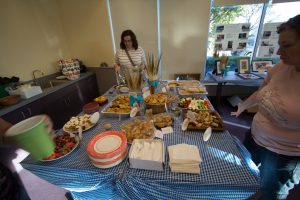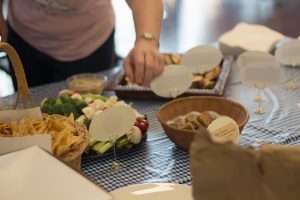 Heartfelt thanks to our many very generous volunteers and donors who contributed so deliciously to our (cruelty-free) celebration! Thank you Ellie, Barna, Josette, Cheryl, Jill, Ranjini, Angela, Steve, Clare, Mariah, Cinnaholic, Miyoko's Kitchen, Two Mammas' Vegan Kitchen and Drake's Brewing!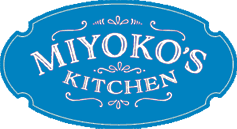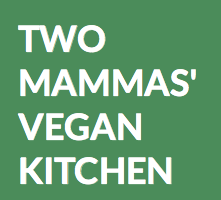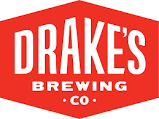 And we had amazing support from special contributors who donated their art in support of Palomacy. Laurie Stern of Velvet & Sweet Pea's Purrfumery brought her scrumptious, hand-crafted, award-winning, cruelty-free perfumes and treasures and Canvas Dove artist and rescuer Ashley Dietrich flew in from Oklahoma to share her must-have portraits.
Palomacy adopter, supporter and artist Leda Chung helped all the way from London by designing our beautiful graphic to show off our Flocktoberfest spirit! It is available on shirts and stuff in our online store!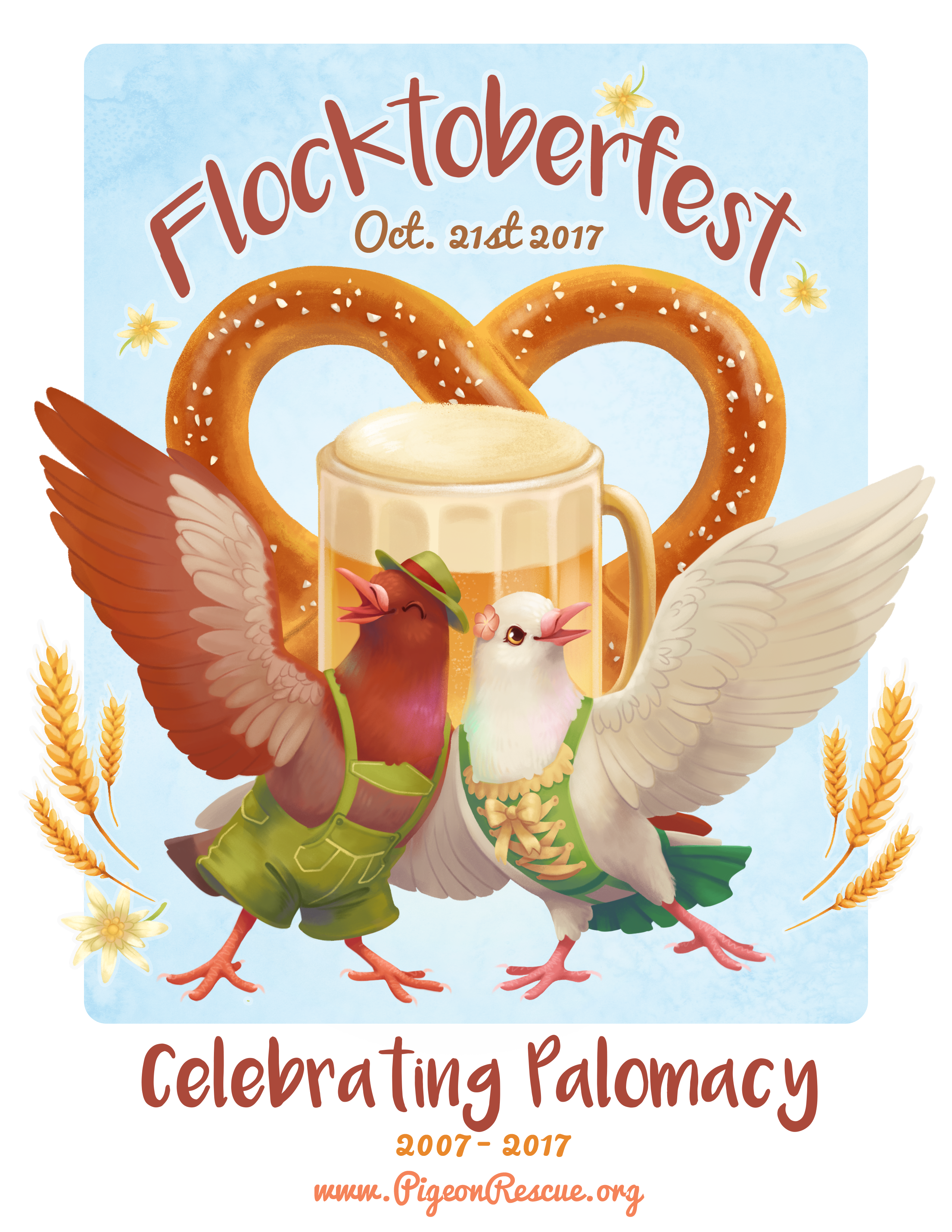 And we kept bird whisperers Cheryl and Jill busy all night sharing their pigeon-charming secrets, weighing and worming birds, helping to size and suit up birds for Avian Fashions' FlightSuits and teaching the fine arts of snorgeling!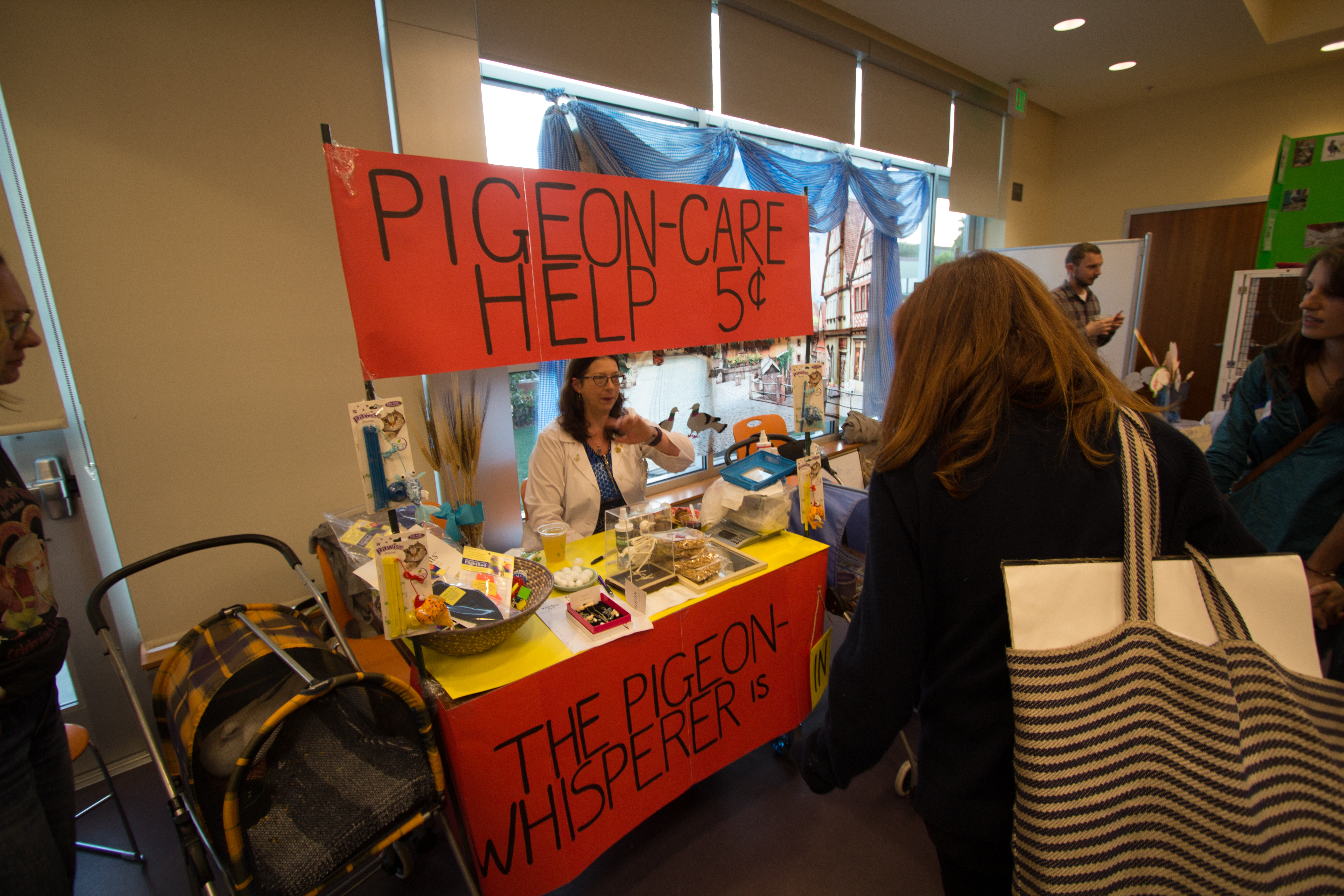 We had an abundance of treasures donated and won by many happy winners!
Thank you SO much to our generous supporters including Pet Food Express, Drake's Brewing, The Oakland Zoo, Exploratorium, Ingrid Taylar Studio, Avian Fashions FlightSuits, Creative Bird Toys, Ashley Casteneda Art, Medical Center for Birds, Michelle Wozniak, Margie Gear, Kelly Hensley,  Zoe Martell, Cheryl Dickinson, Josette Maury, Cynthia Large, Theresa Tomka and more.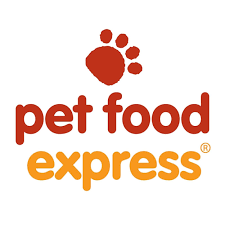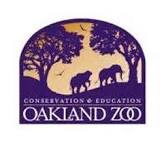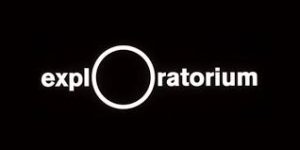 And we had many happy winners!
And we all had a whole bunch of fun being together, sharing our stories and loving our birds.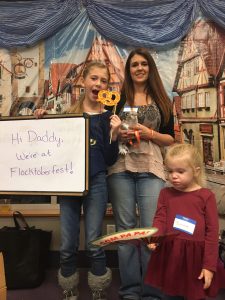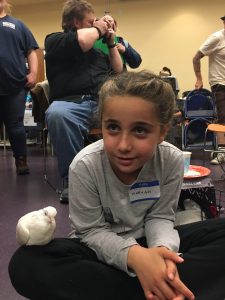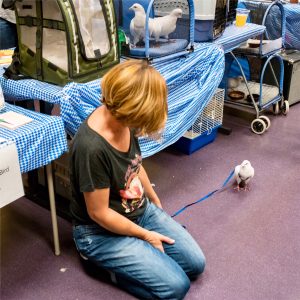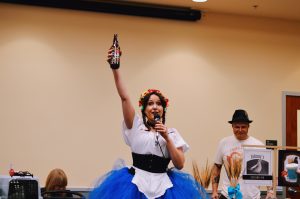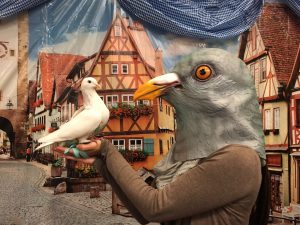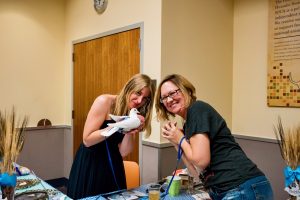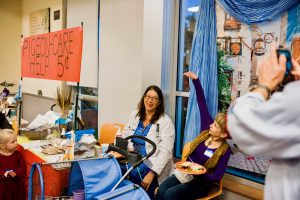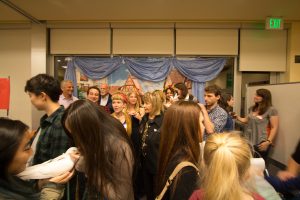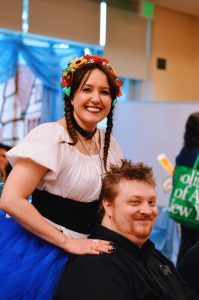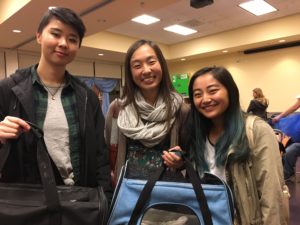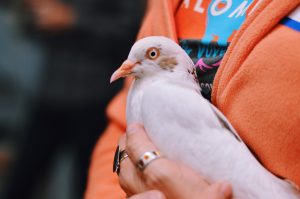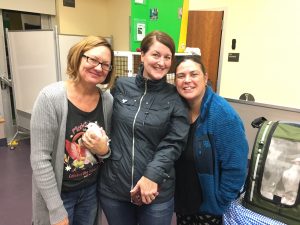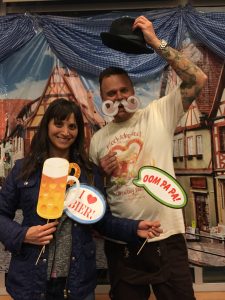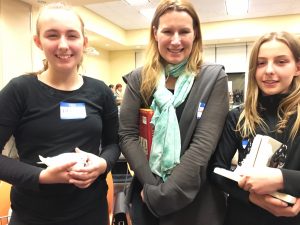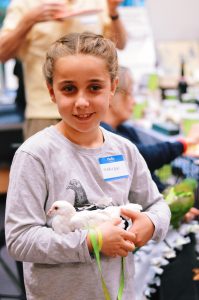 Special thanks to our photographers- Ryan C. Reed, Cynthia Zhou & Aria Jalali!
Thank you, thank you, thank you to everyone for supporting us in so many ways. We raised $1830 to help the birds and we wowed ourselves with the beauty and strength of the community we are creating to help these most lovely and now better served birds. THANK YOU!!!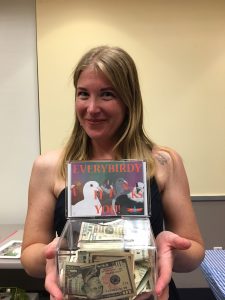 Watch the video (courtesy of Ryan C. Reed) & slide show below & don't miss the inside scoop from Stefaney in Six Pigeons & a MinnieWinnie!