Guest post by Joel Edward Stein, author of The Pigeon Man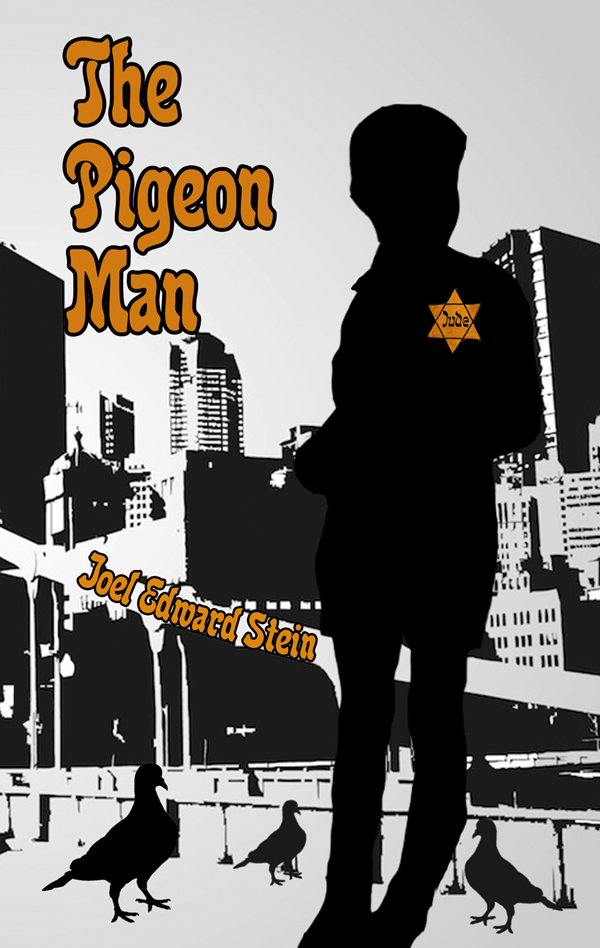 Pigeons, by and large, have been misunderstood. This comes mostly from ignorance. Too many people are unaware of how amazing these birds actually are. I have heard stories of surrogate pigeon parents feeding orphaned baby birds. I have read research that investigated the intelligence of these birds and their marvelous ability to navigate hundreds of miles to find their way back home. I have heard about the strong bond they form with their human caretakers. And, of course, there are the stories about the incredible homing pigeons that saved countless lives in wars throughout history. Yet, somehow there are those who still demonize pigeons. They say, pigeons are 'dirty and spread disease'. Research shows this to be untrue. Thus, we have the stark dualities of ignorance versus knowledge, kindness versus cruelty; both of which continually play out in human to human interaction.
There is something about pigeons; something about their ability to adapt and survive; something about their resilience; something about their courage under fire and how their gentle, docile character often attracts people who are just the opposite. Something led me to place a pigeon as a main character in my book 'The Pigeon Man'.
The association between people and pigeon has been a long one; at times, reflecting both the best and the worst behavior in people. The cruel decimation of the Passenger Pigeon at the hands of human beings is one disgraceful example of their poorest character. While current rescue efforts throughout the country to save savagely mistreated birds displays the better and more humane side of people.
The Pigeon Man attempts to tap into both the dark side and bright side of human nature by using the pigeon as its purest example of gentleness. And the traits that characterize the pigeon also mirror and drive the other characters; Danny Simon, a young Holocaust refugee and Mike Delaney, a hardened WWII veteran.
In the story, Mike Delaney keeps a pigeon loft on the rooftop of the apartment building where he lives and works. The loft is a sanctuary for him where the gentle cooing of pigeons put him at ease and helps him to forget certain things that haunt his memory. Danny Simon lives in the same apartment building. Strangely, it is a pigeon that brings the two of them together.
Danny Simon, taken in by an aunt and uncle he never met, lost his family to the Holocaust. He must learn to adapt to a strange place with a new set of unforeseen problems. While walking home from school Danny rescues a pigeon being attacked by other birds. He sees much of himself in the pigeon and rushes to help. When he tries to take the bird home neighborhood bullies attack him. Mike Delaney sees this and intervenes. He scatters the bullies and offers to bring the pigeon to his loft. Thus begins the relationship between a young Holocaust victim, a WWII veteran, and a wounded pigeon; each, in their own way trying, to help one another heal; each with major obstacles to overcome.
The Pigeon Man rings timeless in its message of universal tolerance and understanding.
Joel Edward Stein
Note from Palomacy Director Elizabeth Young
Thank you to Joel for his appreciation of pigeons and of Palomacy! I have ordered his book and look forward to reading it. As I told Joel when I invited him to write a guest post for our blog, We pigeon people need to stick together.
The Pigeon Man is available here.