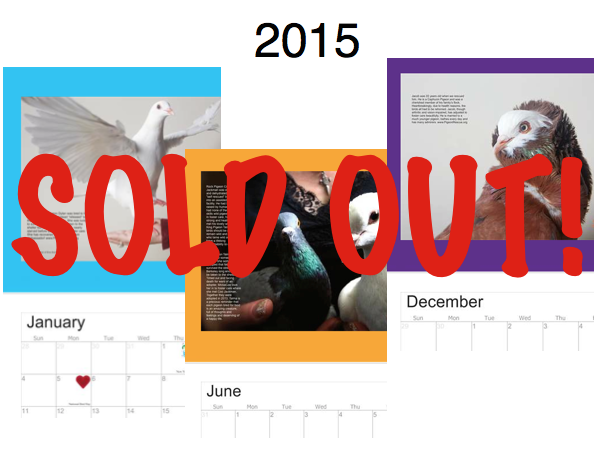 Our all new 2015 Wall Calendar – introducing Palomacy Pigeon & Dove Adoptions- is here. (See What Is Palomacy? for more info about our name change.)
It is our best ever! Each month features a special inspiring rescue story about one (or more) of our birds helped in 2014. While supplies last, you can order:
Wall Calendar ($20 for 1, $36 for 2, plus $3 shipping in the US) SOLD OUT!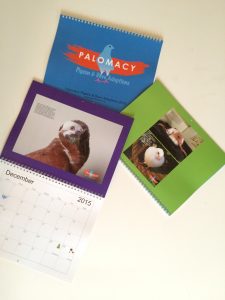 Desk Calendar ($15 for 1, $26 for 2, plus $2 shipping in the US) SOLD OUT!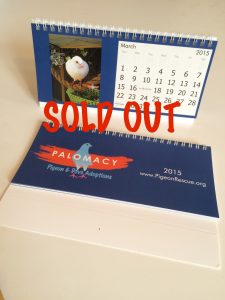 To order yours, please email Elizabeth and include the quantity and your shipping address. We will be accepting payment via our donation system (half of the price benefits the birds!) and can accept credit cards, PayPal and checks (see link for details).
Thank you for your support. Thank you for your compassion. We look forward to helping a lot of birds and the people who love them in the coming year.